A Typical day on Safari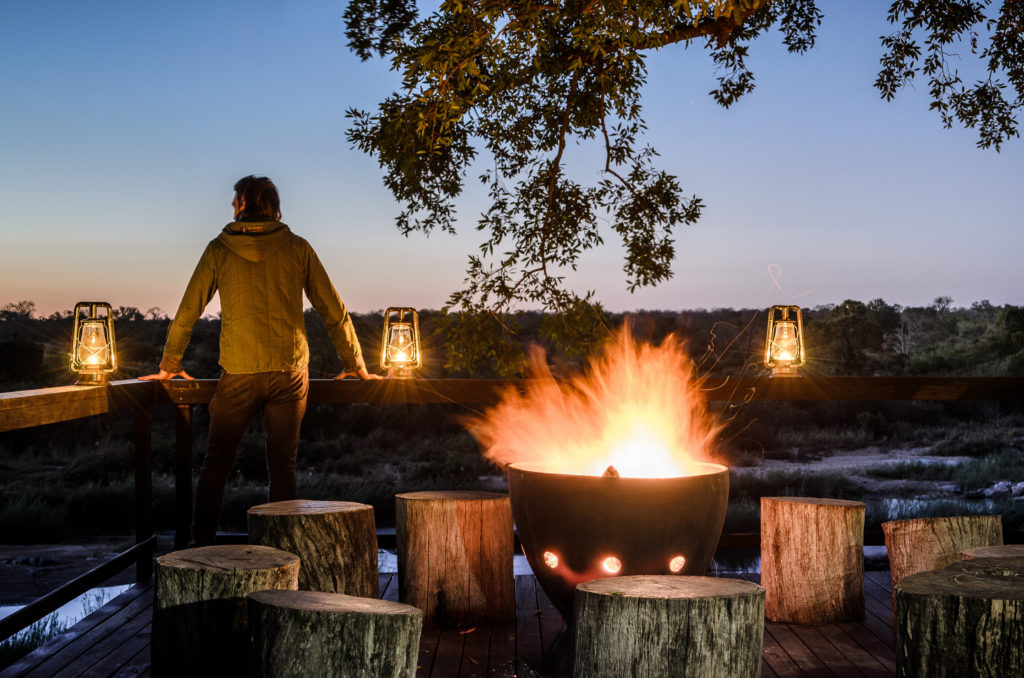 Every lodge or bush experience varies from place to place. This is a general overview of what a typical day is like on a safari in Africa.The general check in time for a bush lodge or safari camp would be around 1 pm. On arrival, either a manager or host will check you into the establishment.
On check in you will be asked a few questions to ensure the staff may cater to your needs, within moderation, of course. Please always inform your travel agent if you have any special dietary requirements or if you have any medical conditions before traveling.
This will allow your travel agent to inform the lodge before hand allow the lodge/safari camp to plan ahead for your arrival.
On your arrival the person greeting you will go through the daily times, which will change from season to season but will predominantly look like this . . .
1 pm
Guests check into the chosen bush lodge or safari camp. Lunch is typically served on arrival, followed by your room check in. Typically your host will give you a brief orientation of the room and the facilities available in the room such as A/C units, light switches, how to operate certain items based on the facilities you have chosen.
3 – 4 pm
High tea is served in a common area.This is the time guests will meet their safari guide, this is where your guide will introduce him/herself and brief you on the afternoon's activity.
4 – 7 pm
On your first safari, and even if you have been on safaris in the past, your guide will give you a detailed safety briefing. It is very important that you pay attention to the guide's safety briefing and adhere to the guidelines announced. A safari can be anywhere from 2.5 hours to 4 or 5 hours. This depends on what you are seeing and how far you have had to drive to find those elusive animals. During the safari, the guide will normally stop and you will have a chance to stretch your legs and have a snack and beverage. Please be sure to always stay hydrated. On these afternoon/evening drives be sure to take a sweater even in the summer months.
7 – 10 pm
On your return, you will have a choice of either heading to your room to briefly refresh or head to the bar or fire pit where you typically would have a cocktail and wait for dinner to be served.Dinner is then served until the time you choose to head to bed. We recommend having an enjoyable time but do bear in mind that the next day is an early start. One of the reasons safaris head out in early morning and again late afternoons is because the animals are most active during this time.
5 – 6 am
One of the staff members will knock on your door or call on the phone to give you a wake up call. Each lodge will offer a morning service with tea, coffee or hot chocolate brought to your bush room or to a common area where all the guests will meet.
6 – 9 am
Morning game drive– head out for some three hours or more in search of animals, birds and numerous amounts of others specimens you have always wanted to see.
9 – 11 am
Choose to rest, head to the spa (if available) or seize the moment and head out on a bush walk with your safari guide. Bush walks normally last around an hour. A bush walk is based around seeing the smaller aspects of nature. This is not to search for the bigger animals, however depending on the area of the walk, it is common to see big animals on these walks. Very exciting.
1 pm
Lunch is served again and the day is then repeated.
Safety guidelines
Do not walk around at night without a guide — ever. During the mornings, if it is light out, it is generally okay to walk to the main area unaccompanied unless recommended otherwise by the camp or lodge staff.
Always be sure to know the number to dial if there is an emergency, or be sure to know where the air horn or whistle is in case of an emergency.
Animals will almost never bother you, especially inside your accommodation. Never try and be brave and approach or touch any animal whether it is big or small. These animals are wild. They will respect you if you respect them.
Do not feed any animal at any time. This causes animals to get comfortable with humans and will result in a number of issues either at the time of your stay or in the future for other guests.
Have fun — as it is your time and your holiday. Try to do every activity that is offered, as you may not know when you will experience such a lifetime event again.