Kilimanjaro trekking and safari to Tanzania
CLIMB TO THE ROOF OF AFRICA
Optional 3 day trip to Zanzibar
Kilimanjaro trekking and safari to Tanzania:
Price: $10,993 per person double/twin sharing
Travel dates: OCTOBER 3-19, 2021
17 days / 16 nights
Small private expedition
Optional post trip to Zanzibar October 19-22
---
Optional Excursions:
Lemala Mpingo Ridge Night Safari
Lemala Mpingo Ridge Walking Safari in Tarangire
Ngorongoro Crater Rim Walk
Miracle Experience Hot Air Balloon Safari in Serengeti
---
Safari to Tanzanija only:
Price: $7,104 per person double/twin sharing
Travel dates: OCTOBER 11-19, 2021
9 days / 8 nights
Small private expedition
Optional post trip to Zanzibar October 19-22
---
For Terms and Conditions please CLICK HERE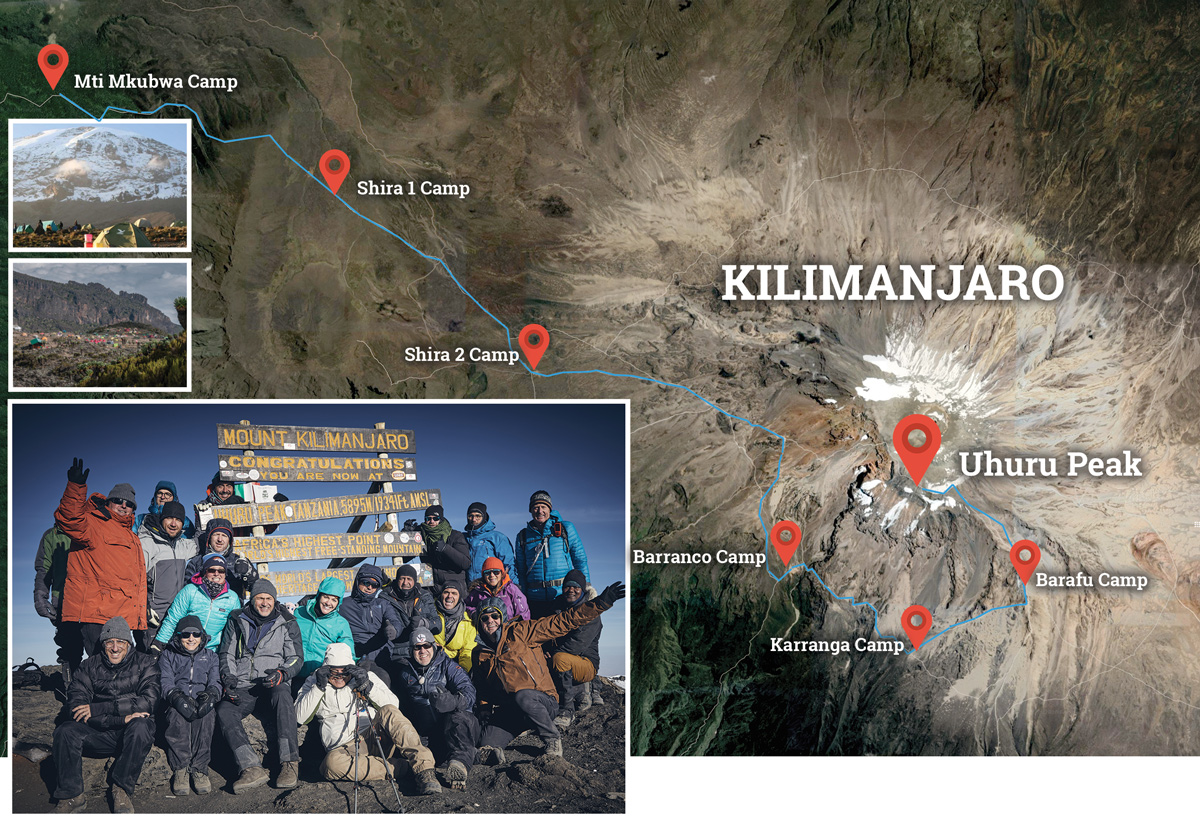 Adventures Africa guides, Gary Nicoll and Pete Kovacevic will lead this trip accompanied by local guides.
Includes :
All accommodation listed
All meals, beverages, services and activities listed
All road transfers listed
Ground transportation in 7 Seater 4×4 vehicle on safari with pop-up roof (exclusive use)
Game drives & private safari experience
Crater Floor picnic lunch in Ngorongoro
Private sundowner on Mkoma Hill in Serengeti
Lunch at Arusha Coffee Lodge on departure day
All park fees, government taxes and service charges
Mineral water while on road safari in vehicle
Services of an experienced English-speaking driver-guide
Selection of drinks at all the camps while on safari (except in Arusha)
Domestic flight Kogatende to Arusha
Excludes :
Airfares not listed
Accommodations, meals and beverages not listed
Drinks (soft or hard) at Rivertrees and Arusha Coffee Lodge
Travel Visas
Travel insurance: this is highly recommended
Tours and activities not listed
Items of a personal nature such as Spa Treatments, curios, clothing etc.
Immunizations for travel
Laundry
Tips & Gratuities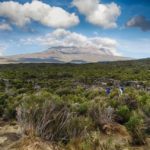 Elevation Gain: Lemosho Trailhead (2,000m / 6,600ft) to Mti Mkubwa Camp (2,800m / 9,100ft)
Hike distance: 5.4km
Hike duration: 3.5 hours
Habitat: Montane forest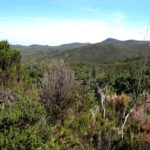 Elevation Gain: Mti Mkubwa (2,800m / 9,100ft) to Shira 1 Camp (3,500m / 11,500ft)
Hike distance: 8.1km
Hike duration: 4 – 5 hours
Habitat: Moorland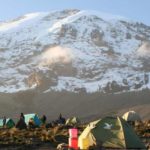 Elevation Gain: Shira 1 Camp (3,500m / 11,500ft) to Shira 2 Camp (3,800m / 12,500ft)
Hike distance: 7.5km
Hike duration: 3 hours
Habitat: Moorland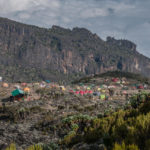 Elevation Gain: Shira 2 Camp (3,800m / 12,500ft) to Barranco Camp (3,850m / 12,650ft) via Lava Tower (4,550m / 14,900ft)
Hike distance: 10.3km
Hike duration: 8 hours
Habitat: Semi Desert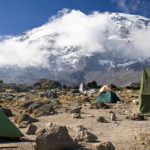 Elevation Gain: Barranco Camp (3,850m / 12,600ft) to Karranga Camp (3,950m / 13,000ft) via the Barranco Wall (4,200m / 13,800ft)
Hike distance: 6.6 km
Hike duration: 4 hours
Habitat: Moorland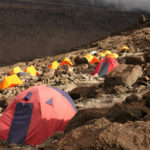 Elevation Gain: Karranga Camp (3,950m / 13,000ft) to Barafu Camp (4,600m / 15,100ft)
Hike distance: 3.5km
Hike duration: 3 hours
Habitat: Alpine desert
In the early hours of the morning, you will begin your final ascent to the summit of Uhuru Peak. It can be very cold at night at these elevations, but it will be quite warm by the end of the hiking day and therefore you will want clothing for both extremes. Just when you think you've had enough of climbing in the dark the sun will rise and you will be rewarded with a rich red sky framing Mawenzi. At Stella Point (5,750m) you join the crater rim. From here, climb less steeply to Uhuru Peak which is the highest point on Mount Kilimanjaro and the continent of Africa. From the summit, the descent will take you straight down to Mweka Camp, with lunch served on the way. Later in the evening enjoy your last dinner on the mountain and a well-earned sleep.
Elevation Gain / Loss: Barafu Camp (4,600m / 15,100ft) to Uhuru Peak (5,895m / 19,300ft) then descending to
Mweka Camp (3,110m / 10,200ft)
Hike distance: 4.5 km ascent and 10.8 km descent
Hike duration: 7 – 8 hours ascent / 6 – 7 hours descent
Habitat: Stone scree and ice-capped summit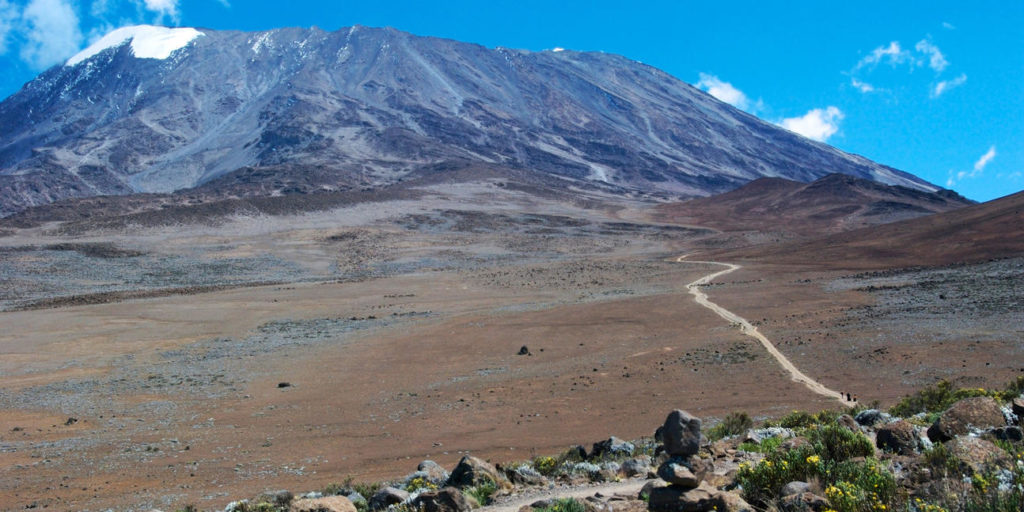 Weru Weru River Lodge
Standard: Lunch, Dinner, Bed & Breakfast
Weru Weru River Lodge is named after a river flowing from the glacial melt of Mt. Kilimanjaro. The lodge is located in the 2-bridge area, 15-minute drive from Moshi. Surrounded by a coffee estate to the north, the lodge offers tranquility and beautiful views of Mt. Kilimanjaro. This property features a welcoming reception along with 32 suites fused with traditional wood log architecture and elegant décor in a unique gorgeous resort setting. Designed to complement the surrounding environment, the lodge blends all the comforts of home with the best of Tanzania's famous hospitality and style. Plenty of activities are also available from the lodge including: Village Cultural Walks, Coffee Plantation Tours, Cycling Tours, Moshi Town Tour, Camel Rides, Swimming
Rivertrees Country Inn
Rivertrees lies nestled in the foothills of Mt Meru and commanding a majestic view of Kilimanjaro. This picturesque country estate combines old-world ambience, rustic African elegance, excellent farm cuisine, personal service and genuine warmth from your hosts. The inn's timeless tranquillity is complemented by its contemporary comforts, rendering it the perfect spot for rest and rejuvenation: weary travellers, mountain-climbers and safari-goers alike gather here to commence or conclude their adventures.
Idyllically situated amongst ten acres of lush greenery and riverine vegetation, Rivertrees is perfect for birdwatching, wandering in the gardens, and taking in the memories or the prospects of the trip of a lifetime. The lodge is conveniently located just off the main road, 40 minutes from Kilimanjaro International Airport, halfway to Arusha, and only 15 minutes from the Arusha National Park gate.
Each well-appointed cottage at Rivertrees is individually styled and tastefully furnished, making it the ideal choice for travellers looking for peace and quiet away from the hustle and bustle of city hotels. The open grounds and winding paths create a serene setting for resting, relaxation and extended stays, with possibilities for massage treatments, lounging by the swimming pool, river walks, bird watching, and of course gourmet meals in the renowned restaurant. While staying here guests can expect personal attention as well as discretion and privacy.
Lemala Mpingo Ridge Lodge
Board Inclusions: includes accommodation, 3 meals per day house wines, spirits, local beers, soft drinks, juices, water, laundry, wifi
Lemala Mpingo Ridge sits on top of an escarpment with sweeping views across the perennial Tarangire River and valley below, and will match the same outstanding standards of comfort and service as the other properties in Lemala's collection.
Being the sixth largest national park in Tanzania, Tarangire remains slightly off the main safari circuit but is a terrifically scenic park featuring classic African savannah, green hills, woodlands and rivers and is especially famous for its large herds of elephants, superb birdlife and giant baobab trees. Guests at Lemala Mpingo Ridge will enjoy a real sense of wilderness and excellent game viewing, and it's both a relaxing standalone destination and a great place to start a safari that also combines Lemala properties in the Ngorongoro Crater and Serengeti.
Each of the 15 spacious tented suites have been carefully positioned to maximize not only the sensational views over Tarangire but to also take advantage of cooling breezes during hot weather. They feature en-suite bathrooms, private decks, sunken outside lounges that convert to afternoon siesta beds and one of the suites has two bedrooms. A special feature is the private outside bathtub—perfect for soothing the soul and washing away the African dust after a day on safari.
The elevated main lodge has a large lounge and bar, indoor and outdoor dining areas, a spa and swimming pool. Sundowners, early morning walks and game drives in new custom-designed vehicles accompanied by Lemala's highly-knowledgeable and experienced guides are some of the activities guests can look forward to during their stay.
Lemala Ngorongoro Camp
Included: Full board accommodation, selected house wines and spirits, local beers, soft drinks, juices and water, laundry
Lemala Ngorongoro is intimately set in a delightful ancient acacia forest close to the rim of the magnificent Ngorongoro Crater. As it is located next to the quiet Lemala crater access road on the eastern side, a key advantage of staying at Lemala Ngorongoro is the quick and easy drive down on to the crater floor in the morning; Lemala guests usually have an hour's head start over others descending via the far busier Seneto crater access road on the western rim. Game drives from camp may start as early as 6.15am and guests can be down among Ngorongoro's abundant wildlife on the floor within 10-15 minutes – crucial for photographers who demand the best light conditions. Escorted walks are also available into the forest and along the crater rim with an armed ranger and Maasai guide.
Lemala Ngorongoro Tented Camp has 9 spacious tents that are positioned carefully to provide privacy and with minimal impact on the pristine forest environment. They accommodate two queen-size beds, and as it can get cool on the Ngorongoro Crater rim at night, little luxuries like warm winter-weight duvets, hot water bottles and gas heaters ensure a cosy night's sleep. The roomy en-suite bathrooms contain a dressing area, flush toilet and a large safari-style shower. The mess tent is beautifully furnished with grand sofas, lamps, bookshelves and corner cabinets in old wood, chests and rugs. In the evening, guests can gather around the campfire to exchange tales of the day's safari followed by a sumptuous hearty meal.
Lemala Ewanjan Camp
Included: Full board accommodation, selected house wines and spirits, local beers, soft drinks, juices and water, laundry
Lemala Ewanjan is an authentic intimate tented camp set in a secluded part of the game-rich Seronera Valley in Central Serengeti. The Seronera region is an important wildlife transition zone between the southern grasslands and the northern woodlands and is renowned for its year-round game viewing due to its abundance of water in the many rivers, as well as for its large populations of resident big cats. Additionally, between April and June, and again between November and January, this area is crossed by the annual wildebeest migration, which provides always thrilling wildlife drama.​ We have carefully positioned Lemala Ewanjan right at the end of a blind valley, so other vehicles will not interrupt your view across the plains during the day, and in the evening, you can enjoy uninterrupted sunsets with no electric lights in sight.
​​
The 12 en-suite tents are spacious and comfortable, and have an outside deck offering beautiful views over the area. Each tent is fitted with two queen-size beds with warm duvets, a flush toilet, large safari-style shower, plentiful running water, wooden storage cabinets and flooring, 24-hour solar lighting and outside loungers from which to enjoy early morning teas and coffees and refreshing afternoon gin and tonics. The mess tent with its separate bar, sitting and dining areas is beautifully decorated with leather sofas, side cabinets, rugs and chests. In the evening, guests can gather inside under the chandeliers or outside around the campfire under starlit skies for sunset cocktails and to share their safari stories.
Lemala Mara Camp
One authentic mobile tented camp, but in two locations, Lemala Ndutu & Lemala Mara move north and south with the seasons to ensure guests enjoy ringside seats to the spectacle of the magnificent wildebeest migration year-round. Both are setup in sublime locations offering a high quality safari experience with excellent guiding. Lemala Ndutu Tented Camp is in the Ndutu region of the Ngorongoro Conservation Area near the border of the Southern Serengeti. This area is classic savannah, characterized by flat grassy plains, and our camp is in one of the finest locations in Ndutu to see the migration between December and March. Tens of thousands of wildebeest, zebra and gazelle usually arrive in December to graze on the newly-watered, highly-nutritious shortgrass plains, and then by February, the main calving season takes place.
Predators – especially the big cats – are highly concentrated in the Ndutu area in these months. With 9 tents, Lemala Ndutu is perched on the edge of a permanent marsh, and acts as the ultimate amphitheatre to capture the boundless drama that accompanies the migration
The tents of Lemala Mara Tented Camp are set up under large Euclea trees in the heart of the best game viewing area of the Northern Serengeti between July and October. It's very close to the Mara River, but yet the camp is far enough away to remain discreet and not interrupt wildlife behavior as the wildebeest mass along the steep banks during their frantic crossing on their way north to the Maasai Mara. Here, in this immense remote wilderness, guests can enjoy fabulous landscapes and terrific game viewing with practically no crowds. Resident wildlife numbers are always high, but nothing compared to the dramatic scenes during the migration as tens of thousands of animals gather to then plunge into the crocodile-infested river. Lemala Mara & Ndutu is a mobile tented camp offering an authentic bush experience, but the tents are spacious and each is furnished with two queen-size beds and all the little luxuries that make them surprisingly comfortable. After an evening game drive, your tent attendant ensures your safari shower is filled with hot water to wash away the dust of the African savannah. Tasty meals are freshly prepared, and the camp organizes great picnic breakfasts and lunches for those who want to go on extended full-day game drives. The communal areas have separate lounge and dining areas and are beautifully decorated with leather sofas, chandeliers, side cabinets, rugs, chests and a bar. In the evening, guests can gather around the campfire to enjoy pre-dinner drinks and canapes and sharing their safari stories.