Hunters Country House
Fragrant and colorful, Hunter's' luxuriant gardens create an idyllic setting for this opulent retreat in the heart of the Garden Route.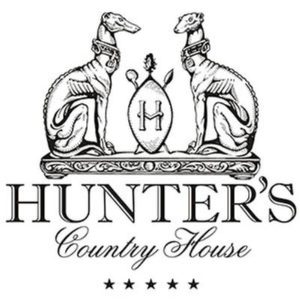 Hunter's Country House combines gracious elegance with sheer comfort and impeccable service with warm hospitality.
Far from the madding crowd, yet conveniently close to a wide variety of leisure activities.
Probably one of the fist things that guests notice about Hunter's is the sense of "home".
It starts at the beginning of the driveway with enticing views into secret gardens abundant with butterflies and fragranced air. Then the team and the House herself just seem to embody a feeling of family and belonging – of coming home.
The individual thatched cottage suites are plush and calming, decorated in a pale green and oyster palette accented with a romantic sparkle of crystal trimmed canopies and dainty chandeliers.
A privately positioned patio and garden makes for tranquil relaxation, reflection and reconnecting.