Rainbow Nation
South Africa is often called the 'Rainbow Nation', a term which was coined by the former Archbishop, Desmond Tutu, and neatly describes the country's multicultural diversity.
The culture of South Africa is known for its ethnic and cultural diversity. The South African majority still has a substantial number of rural inhabitants who lead largely impoverished lives. It is among these people, however, that cultural traditions survive most strongly; as South Africans have become increasingly urbanized and Westernised, aspects of traditional culture have declined. Urban South Africans usually speak English or Afrikaans in addition to their native language. There are smaller but still significant groups of speakers of Khoisan languages, not included in the eleven official languages, but are one of the eight other officially recognised languages. There are small groups of speakers of endangered languages, most of which are from the Khoisan family, that receive no official status; however, some groups within South Africa are attempting to promote their use and revival.
Art
The oldest art objects in the world were discovered in a South African cave. Dating from 75,000 years ago, these small drilled snail shells could have no other function than to have been strung on a string as a necklace. South Africa was one of the cradles of the human species. One of the defining characteristics of our species is the making of art (from Latin 'ars' meaning worked or formed from basic material).The scattered tribes of Khoisan peoples moving into South Africa from around 10,000 BC had their own fluent art styles seen today in a multitude of cave paintings.
Contemporary South Africa has a stellar art scene, with artists receiving international recognition. The recent 'Figures and Fictions' exhibition of South African photography at the Victoria and Albert Museum in London included the work of Mikhael Subotzky, Zanele Muholi, David Goldblatt, Zwelethu Mthethwa and Guy Tillim.
Architecture
The architecture of South Africa mirrors the vast ethnic and cultural diversity of the country and its historical colonial period. In addition, influences from other distant countries have contributed to the variety of the South African architectural landscape.The rural landscape of South Africa is populated with traditional African architecture.

Literature
There are 11 national languages in South Africa. South Africa's unique social and political history has generated a rich variety of literatures, with themes spanning pre-colonial life, the days of apartheid, and the lives of people in the "new South Africa". Notable white English-language South African authors include Nadine Gordimer who was, in Seamus Heaney's words, one of "the guerrillas of the imagination", and who became the first South African and the seventh woman to be awarded the Nobel Prize for Literature in 1991. Her most famous novel, July's People, was released in 1981, depicting the collapse of white-minority rule.
South Africa has a rich tradition of oral poetry.
Music
There is great diversity in music from South Africa. Many black musicians who sang in Afrikaans or English during apartheid have since begun to sing in traditional African languages, and have developed a unique style called Kwaito. Of note is Brenda Fassie, who launched to fame with her song "Weekend Special", which was sung in English. More famous traditional musicians include Ladysmith Black Mambazo, while the Soweto String Quartet performs classic music with an African flavour. White and Coloured South African singers are historically influenced by European musical styles.
Today, songs reflect a number of different styles such as gospel, jazz and rock, but often have a strong local flavour. Styles such as kwaito (house music), mbube (Zulu vocal) and kwela (jazzy street music often with a penny whistle) incorporate indigenous sounds.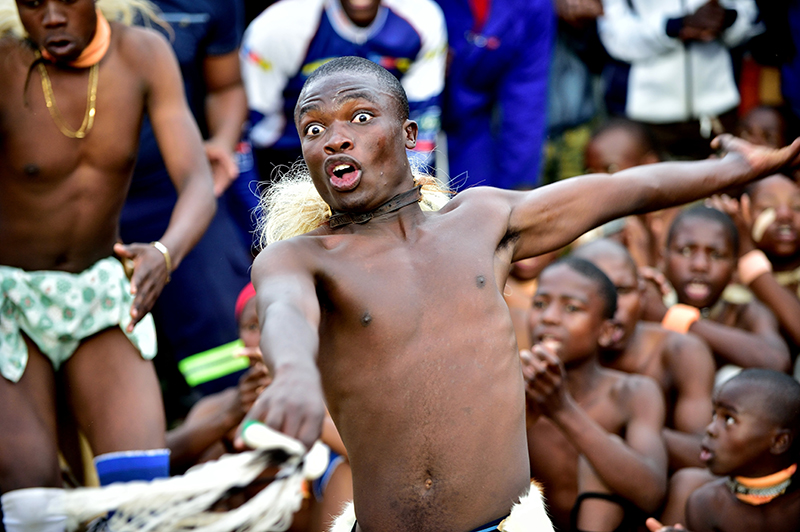 Culture Guides
There are several greeting styles in South Africa depending upon the ethnic heritage of the person you are meeting.
When dealing with foreigners, most South Africans shake hands while maintaining eye contact and smiling.
Some women do not shake hands and merely nod their head, so it is best to wait for a woman to extend her hand.
In general, South Africans give gifts for birthdays and Christmas
If you are invited to a South African's home, bring flowers, good quality chocolates, or a bottle of good South African wine to the hostess. Wrapping a gift nicely shows extra effort.
If you are invited to a South African's house, Arrive on time if invited to dinner.
Offer to help the hostess with the preparation or clearing up after a meal is served.