South Africa – Garden Route – group trip
A long stretch of golden beaches set against a mountainous backdrop, the splendidly scenic Garden Route is one of the most popular holiday destinations in South Africa.
Travel Dates:
Number of days/nights: 10 Nights/11 Days
Dates: September 14-24, 2017
Place of arrival: Port Elizabeth,SA
Place of Departure: Cape Town, SA
Price:
$2,365.00
Single Supplement: $819.00
PRICE PER PERSON BASED ON DOUBLE OCCUPANCY
All prices are subject to currency adjustments prior to final payment. Current pricing based on exchange rate of 1 USD = 12.5 ZAR

---
SA Tour
Your Package Includes:
9 night lodging with breakfast including tax and service fees at the following hand-picked hotels/resorts
3 nights Kariega Private Game Reserve at Kariega Main Lodge
1 night Knysna: Knysna Hollow Country Estate
1 night Oudtshoorn Berluda Farmhouse & Cottages
4 nights Capetown Winchester Mansions
2 x Daily Game Drive at Kariega
9 x Breakfasts / 4 x Lunches / 5 x Dinners
Luxury Coach Transportation with Group Activities
Entrance Fees to Garden Route National Park, Cape Peninsula National Parks
Table Mountain Flexi Ticket
Featherbed Excursion
Cango Caves Entrance
Cango Ostrich Farm Excursion
Wine Tasting at Several Vineyards
Porterage
Tour Manager
Your Package Doesn't Include:
Gratuities to guides, restaurant staff or drivers
Transfers where not noted
Meals where not noted
Alcoholic beverages
Optional activities
Personal expenses
International Air or flights within South Africa
Travel insurance (highly recommended)
---
THINGS TO KNOW
You must adapt to being in a group setting and have consideration of your fellow travelers. All activities (except during free time) are conducted as a group per the program. No substitutions.
Group schedules and activities subject to change in order to accommodate unforeseen situations
Group meals are pre-chosen. We can accommodate allergies and intolerances only
Group airline seats cannot be assigned in advance. Special requests taken under consideration
Airline group rate allows mileage accrual at a modified rate
Airline tickets nonrefundable after issued. Penalty for changes
Luggage restrictions may apply to 1 checked bag and 1 carry on
Please review hotels on their websites and tripadvisor.com prior to booking
ITINERARY:
DAY 1 – 3 – September 15-18, 201- Kariega Private Game Reserve
Arrive in Port Elizabeth, SA and be greeted at the airport by the guides. Board the coach and enjoy a drive out of Port Elizabeth to the nearby Kariega Private Game Reserve. On arrival you are welcomed by the staff and will have time to relax before your welcome dinner.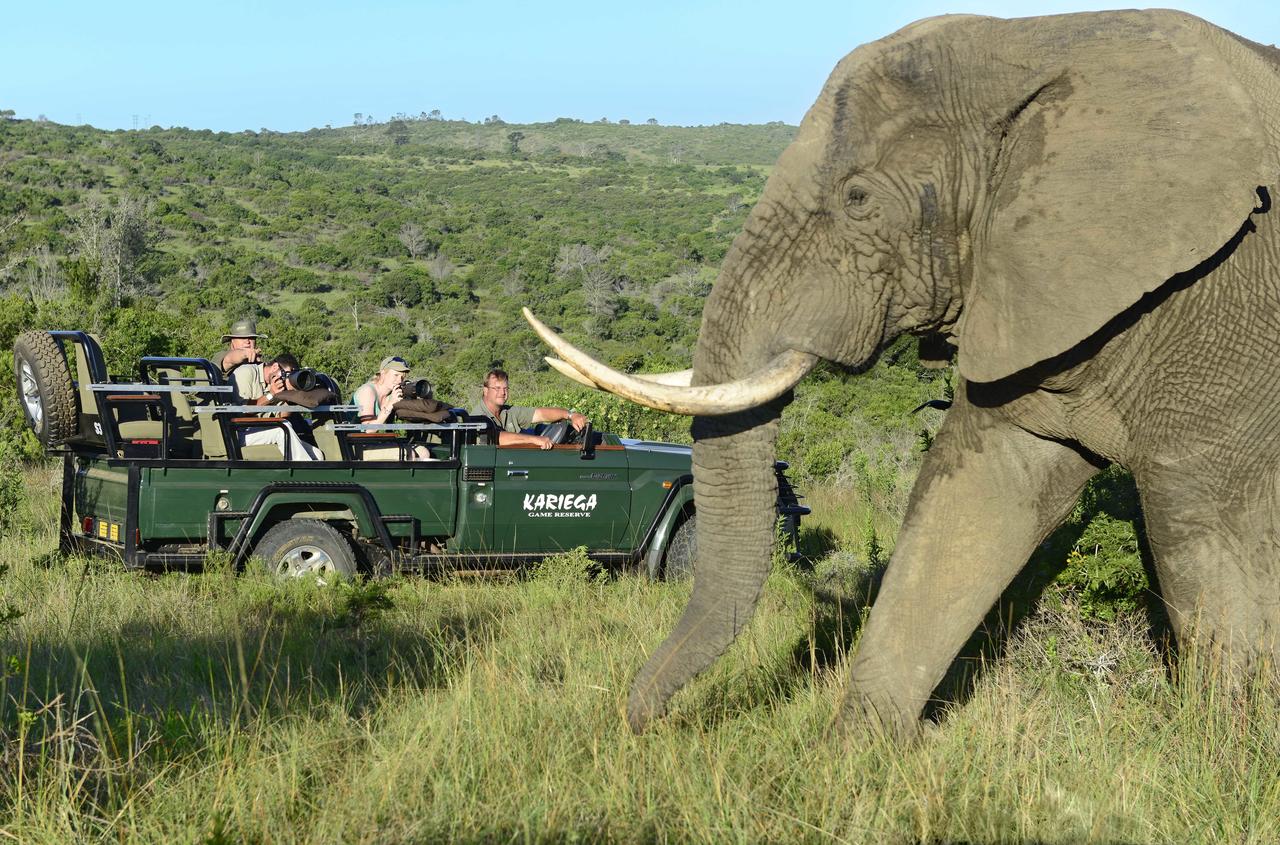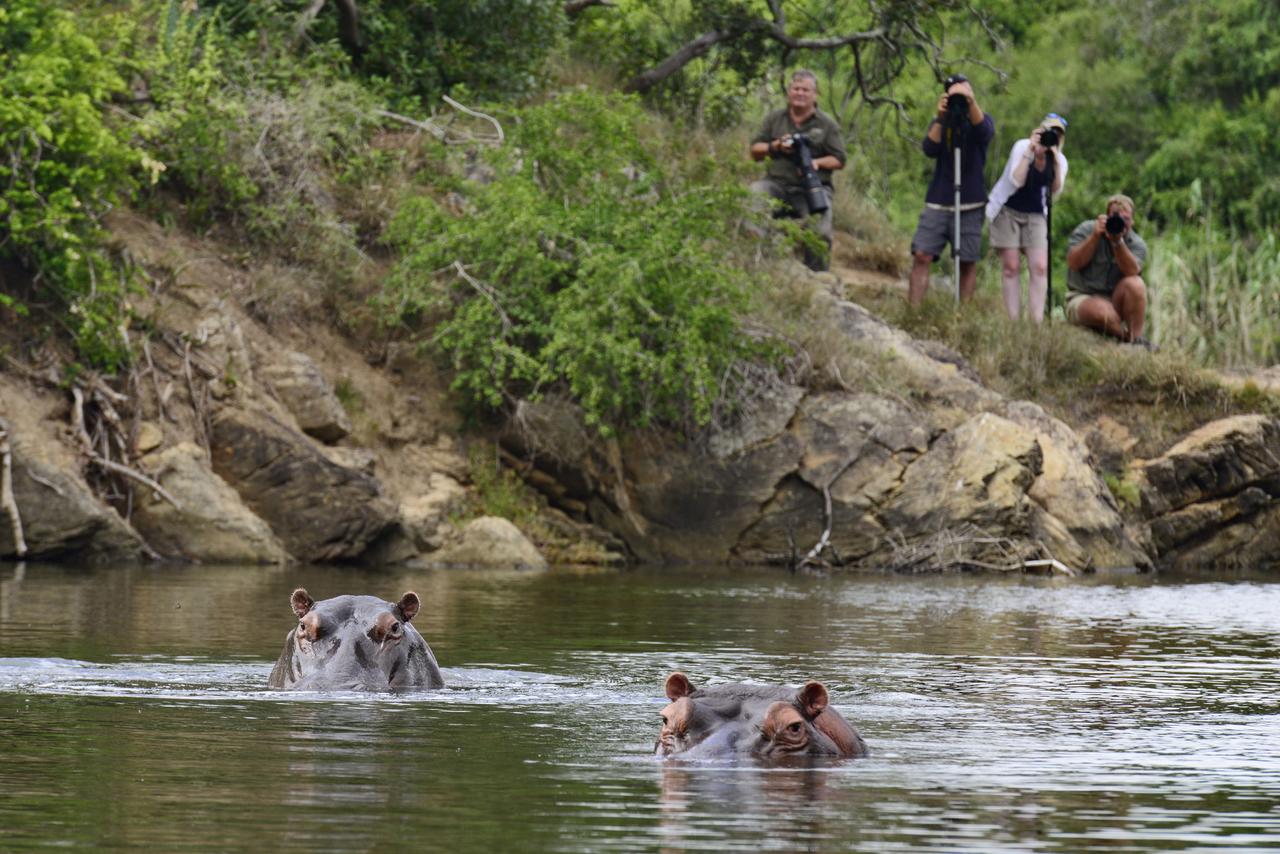 A Typical day at Kariega:
06h00: Tea, coffee and a snack. Depart for an early morning game drive or perhaps a river cruise.
10h00: Return to your lodge for a late, but hearty breakfast/brunch.
11h00: Enjoy a bush walk, a spa treatment, go canoeing, have a swim, or just relax or siesta.
14h30: Savor the flavors of our well-earned afternoon eats.
16h00: Depart for an evening game drive and sundowners.
19h30: Return to the lodge for your evening meal in either the boma or the restaurant.
*The itinerary at The Homestead is very flexible – with your own personal hosts, cook and game ranger the schedule can be adjusted to accommodate the requests or needs of the group.
Game Drives
The Kariega Game Reserve safari experience is centered around twice daily game drives. Guests will be delighted with close up viewing of a diversity of wild African game including lion, elephant, rhino, buffalo, hippo, giraffe, zebra, a host of antelope species, and much more including a myriad of exquisite birdlife. Skilled and knowledgeable game rangers will spend time unraveling some of the secrets of the African bush, will see to any specific requests, and ensure that all your questions are answered.
River Cruises
Enjoy an early morning boat cruise on the Kariega River on board the 'Kariega Queen' viewing exquisite scenery and enchanting birdlife including the Crowned, Martial and African Fish Eagles.
Guided Walks
At Kariega Game Reserve there are a number of walking trails that guests can enjoy with their ranger. Guided safari walks allow guests to experience the feel of the African bush and enjoy watching wildlife and birds on foot.
Health Spa
The Wellness Centre at Kariega Private Game Reserve is the perfect place to rest, relax and rejuvenate body, mind and soul. Treat yourself to the luxury and pampering you deserve in beautiful, tranquil surroundings and indulge in our range of treatments and therapies, including various relaxing or energizing massages, facials and the like.
Included: Full Board (all meals) and Activities
DAY 4 – September 18, 2017 – Knysna
Enjoy the final morning at Kariega on a shortened morning safari before departing for the Tsitsikamma. On arrival you have the opportunity to explore the Tsitsikamma Forest or have short walk along the suspension bridges over the Storms River Mouth. Then travel to Knysna where the group will overnight and enjoy the rest of the late afternoon exploring this little town. You may enjoy dinner at a waterfront restaurant as an option.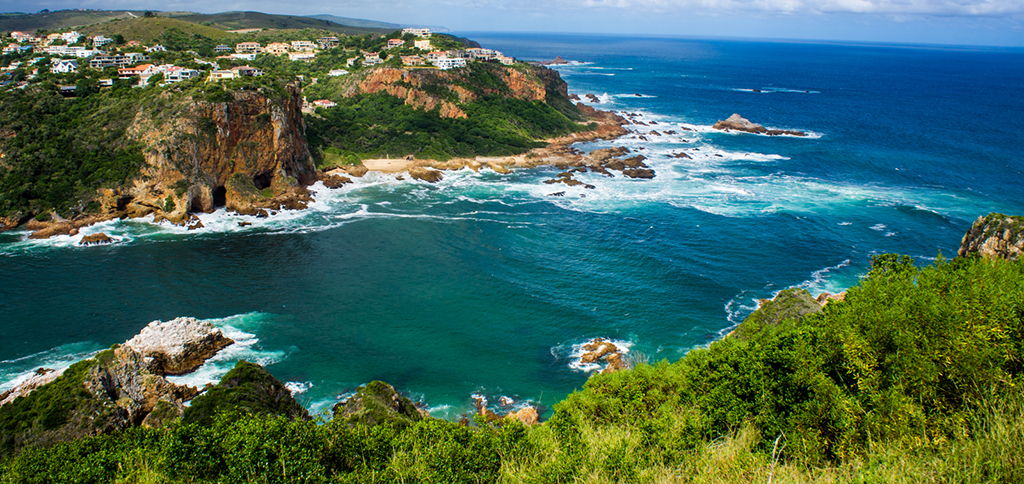 Nestled between the imposing Outeniqua Mountains and the Indian Ocean and surrounded by world-renowned forests, Knysna offers a wealth of activities for visitors. The beautiful lagoon and more than eight beaches provide opportunities to swim, surf, canoe, yacht, jet-ski, boat, fish, walk on soft sand and/or take ferry rides. Various markets offer organic goods, delicious food, indigenous plants and a social atmosphere. Mountains, valleys, lakes, forests and streams are ready to be explored. The region isn't known as the "Garden of Eden" for nothing! A birding route is available for avid bird watchers. World class golf courses are at your doorstep. And of course the area is famous for the Knysna Heads and delicious oysters.
Tsitsikamma National Park
Much of the indigenous forest in this eastern part of the Garden Route falls within the Tsitsikamma National Park. The park is not only a breathtaking haven for indigenous flora and fauna but also for marine life. A marine conservation belt forms part of the park, stretching five and a half kilometres out into the ocean.
Storms River Mouth
The mouth of the Storms River is surrounded by national parks and accommodation and offers plenty of fun activities. This is where the Otter Trail and Dolphin Trail start as well as numerous smaller hikes. Other activities include crossing the mouth via a suspension bridge, dining at the restaurant overlooking this beautiful site, and swimming and snorkeling in the sea.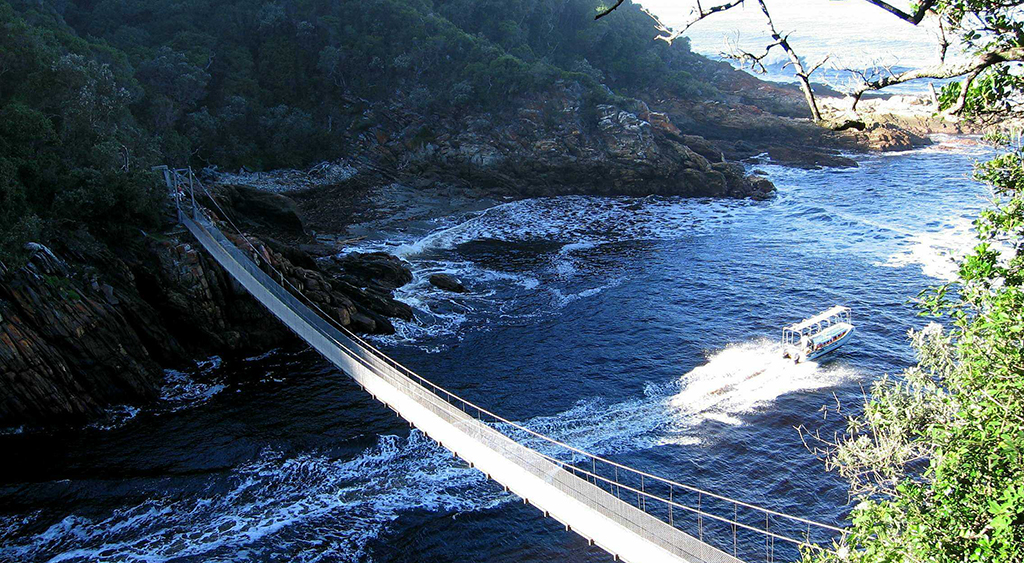 Included: Entrance Fees | Guided Coach tour | Breakfast | Dinner
DAY 5 – September 19, 2017 – Oudtshoorn
After an early breakfast depart for The Featherbed Nature Reserve crossing over the Knysna Lagoon. The excursion includes lunch and is followed by a journey up the Outeniqua Pass to Oudtshoorn where you will visit a working ostrich farm. On your guided tour you will learn and see all aspects of ostrich farming. Continue onto your hotel where you will enjoy a traditional South African Braai (Barbeque) dinner at the Guest Farm with your fellow travelers.
Oudtshoorn is famous for its ostriches and the magnificent Cango Caves. Located along the renowned Route 62, which takes motorists past one awe-inspiring sight after another, Oudtshoorn is known as the Ostrich Capital of the World: these huge birds are almost as common as people in this charming town. Other than ostriches and the wonderful feathers and meat they provide, the Oudtshoorn area also boasts the spectacular Cango Caves; the largest show cave system in Africa, permeated with sparkling stalactites and stalagmites and captivating rock formations.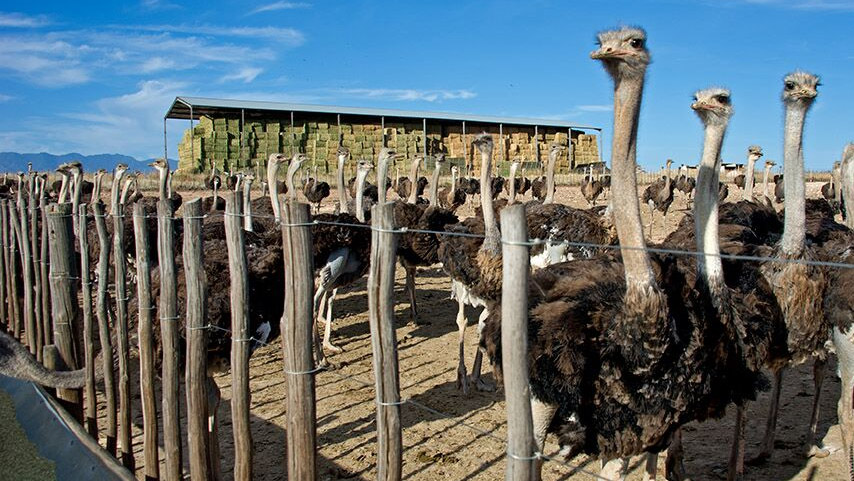 Featherbed Nature Reserve
The pristine Featherbed Reserve is a South African Natural Heritage site situated on the Western Knysna Head and is only accessible by ferry. A visit to the reserve includes a ferry cruise, nature drive and guided walk – all of which offer unsurpassed views of the lagoon, mountains and the town of Knysna.
Cango Ostrich Show Farm
Cango Ostrich Farm offers comprehensive and complete information regarding the ostrich – and ostrich industry.
Information and tour includes: lecture on the eggs, incubators and chicks (in season), hug and kiss their super friendly female – Linda (optional!), feed the ostriches by hand, sit on the ostriches and for the daring type, ride the ostriches (within weight limits) and stand on the eggs (no weight restrictions).
Included: Entrance Fees | Guided coach transport | Featherbed excursion | Buffet Lunch | Ostrich Farm tour | Dinner
DAY 6 – September 20, 2017 – Cape Town
Enjoy breakfast and then travel to the Cango Caves for a fantastic caving experience. You then depart for Cape Town along the famous Route 62. On arrival in Cape Town, check into your Hotel in Sea Point and the rest of the evening is at your leisure to explore the lively Capetown.
Cango Caves
The spectacular Cango Caves are a subterranean wonderland of magnificent stalactite and stalagmite rock formations that attracts thousands of visitors annually. They extend more than two kilometers into the Swartberg Mountains and visitors can take guided tours that wind through narrow passageways and steep stairways linking the massive caverns.
Included: Cango Caves entrance fees | Guided coach transport | breakfast | sightseeing stops.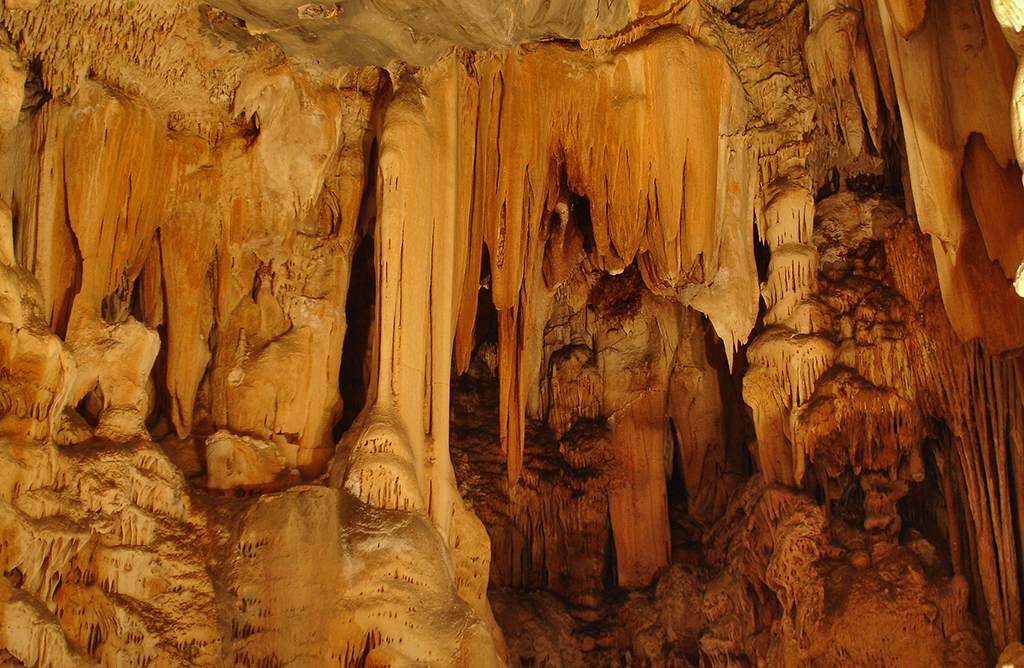 DAY 7 – September 21, 2017 – Capetown
Enjoy a full day tour of the Cape visiting the main attractions: Kirstenbosch Botanical Gardens, Cape Point, Simons Town, Boulders Beach (Penguins). Return to the hotel in the late afternoon and evening at leisure.
Enjoy a full day tour of the Cape visiting the main attractions: Kirstenbosch Botanical Gardens, Cape Point, Simons Town, Boulders Beach (Penguins). Return to the hotel in the late afternoon and evening at leisure.
The Cape Peninsula
The Cape Peninsula offers a spectacular combination of beaches and mountains, with wonderfully well preserved areas interspersed with quaint towns and harbors.
Included: Entrance fees to Boulders Beach & Cape Point | Breakfast | Guided tour of the peninsular.
DAY 8 – September 22, 2017 – Capetown
On this full day tour you will visit and explore the Cape Winelands' principal route. You will see the famous and renowned towns of Paarl, Stellenbosch and Franschhoek What is the best feature of the Cape Winelands? It's true that it is renowned for its crisp white and classic French-style red wines, fantastic cheeses and olives; but it also has a stunning wealth of natural rustic beauty with vast estates shaded from the African sunshine by giant oak trees and towering mountains overlooking lush valleys. Leisure time is given at Stellenbosch where you can shop and/or enjoy lunch at your own expense
Cape Winelands
A mere one hour's drive from Cape Town lie the valleys and mountains which have become synonymous with some of the world's finest wines. Spectacular mountain scenery, fine hotels and guest houses, 300 years of wine making history and many of the country's top restaurants combine to make the Cape Winelands into a much desired destination. This is the center of South Africa's award winning wine industry and places of interest include Stellenbosch, Franschhoek and numerous award winning wine estates.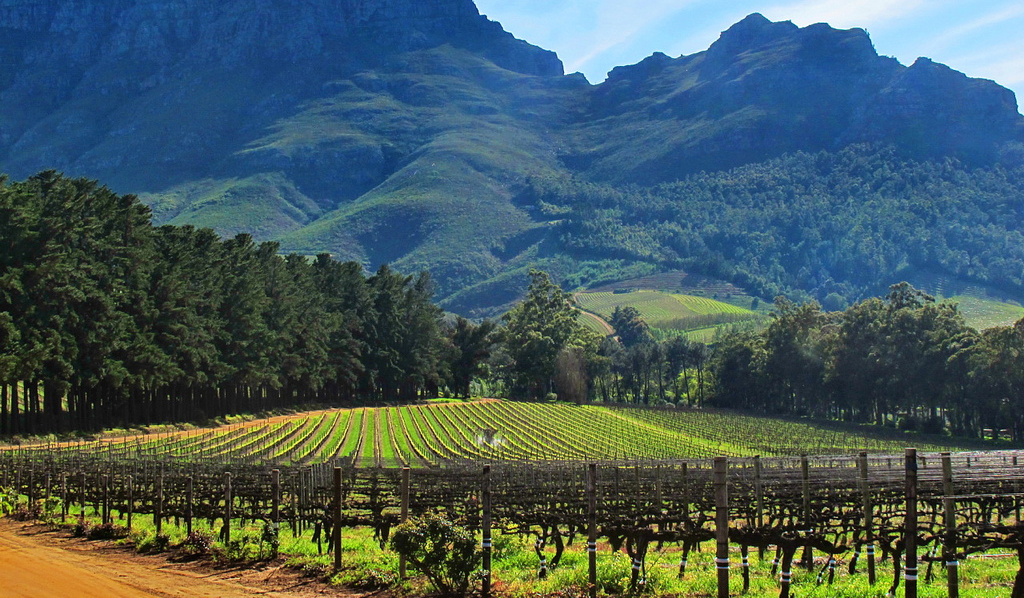 Included: Wine tasting | Cellar Tour | Breakfast | Guided tour.
DAY 9 – September 23, 2017 – Capetown
Today is a free day to explore Capetown on your own. A Table Mountain flexible ticket is issued to you to visit Table Mountain at your leisure.
You may book an optional Robben island excursion, where former president of South Africa Nelson Mandela was imprisoned for 18 of the 27 years he served.
Tonight, enjoy farewell dinner at a charming local restaurant to say your good byes and share stories.
Table Mountain Cableway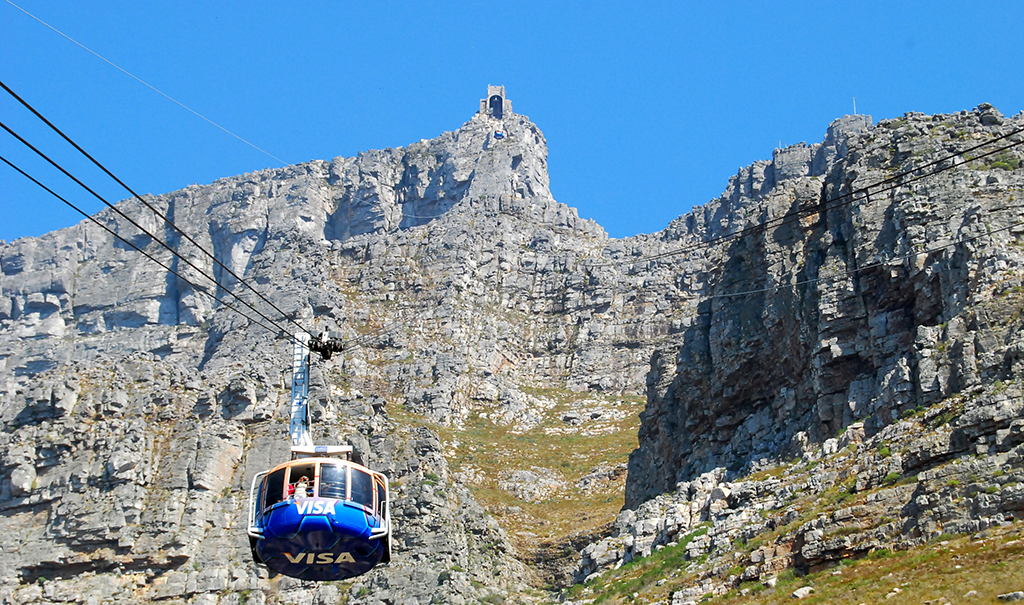 A trip up Table Mountain is quite rightly one of the first things a tourist wants to do when arriving in Cape Town. Once on the top, a 1000m above the city below, you are rewarded with spectacular 360 views. Take your time and enjoy this unique environment, go for a walk or have a bit to eat at the restaurant with arguably one of the best views possible.
Robben Island
An icon of struggle, freedom and hope made famous by Nelson Mandela's imprisonment here.
Included: Table Mountain Ticket.
Day 10 – September 24, 2017 – Departure Day
Depart the hotel for Cape Town International Airport on a scheduled transfer for your international flight.
End of Services.
---
Victoria Falls Optional Pre-Tour
This incredible trip starts in Johannesburg will show you a part of South African history and then on to the magnificent Victoria Falls – one of Africa's true wonders. The three day stay will allow you to see the falls and enjoy an African experience like no other.
---
Dates:
Number of days/nights: 6 Nights/7 Days
Dates: September 09-14, 2017
Place of arrival: Johannesburg,SA
Place of Departure: Johannesburg, SA

Price:
$1,550.00 USD
Single Supplement: $515.00 USD
PRICE PER PERSON BASED ON DOUBLE OCCUPANCY
All prices are subject to currency adjustments prior to final payment. Current pricing based on exchange rate of 1 USD = 12.00 ZAR

---
YOUR PACKAGE INCLUDES
Private return transfers to O R Tambo International Airport / hotel
2 Nights at Park Inn Sandton Hotel including breakfast, Transfer to hotel
1 Night at Garden Court O.R. Tambo International Airport + Transfers to hotel
Full Day Soweto and Apartheid Museum private tour
Return transfers Victoria Falls Airport / Hotel
Lunch @ Sakhumzi Restaurant in Soweto – Included meal and two drinks
3 Nights at The Kingdom Hotel at Victoria Falls (Zimbabwe) including breakfast and visa cost, visa can be obtained on arrival
The Zambezi River cruise in the Afternoon
Tour of the Falls
Boma dinner and return transfers to the Kingdom Hotel is included on the last evening
YOUR PACKAGE DOESN'T INCLUDE
International & Internal Air
Gratuities to guides, restaurant staff or drivers
Transfers where not noted
Meals where not noted
Alcoholic beverages
Optional activities
Personal expenses
Travel insurance at 7%(highly recommended)
---
Day-to-day itinerary for Victoria Falls optional pre-tour
Sat Sep 09, 2017
Arrive in South Africa at O.R. Tambo International Airport
Check in: Park Inn Sandton (2 Nights)
Sun Sep 10, 2017
Soweto and Apartheid Museum Tour-Full Day
Mon Sep 11, 2017
Check in: The Kingdom At Victoria Falls (3 Nights)
Tue Sep 12, 2017
Sunset Boat Cruise
Wed Sep 13, 2017
Day for personal Activities i.e. Bungee Jumping, White Water Rafting, Helicopter Flips etc. This at your own expense
Boma Dinner
Thu Sep 14, 2017
Check in: Garden Court O.R. Tambo International Airport (1 Night)
Fri Sep 15, 2017
SA TOUR STARTS
---
VICTORIA FALLS ADVENTURE GALLERY: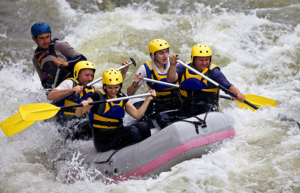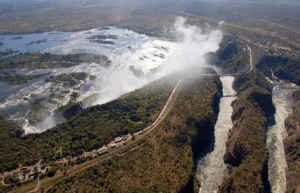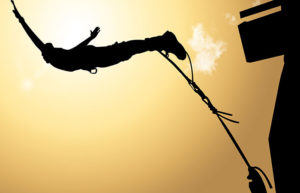 ---
NOTES:
Deposit and Payment Policy:
Alpine Adventures will collect all deposits, fees and final payments per the schedule below:
Initial Deposit –   50% upon registration
Final Payment – 90 Days prior to departure: final balance
Airfare is completely nonrefundable once tickets have been issued. For any changes to dates or itinerary once tickets have been issued, a $75.00 service fee plus any applicable airline imposed fees will apply.
Travel Cancellation and Refunds
We strongly encourage purchasing travel insurance at 7% of the total cost.
Cancellation:
Cancellation fully refundable within 7 days of initial deposit paid less $75.00 process fee.

Cancellation after 7 days of booking and outside 60 days 50% of deposit paid to date –         

Cancellation inside 60 days: nonrefundable
---
HOTEL INFORMATION:
Kariega Private Game Reserve: Main Lodge
Kariega Game Reserve is a family-owned and operated Big 5 private safari reserve located in South Africa's Eastern Cape. The reserve is situated along the Garden Route, making it the perfect South African safari destination to compliment a Cape Town visit and a trip along the country's beautiful coast.
This malaria-free game reserve incorporates 10,000 hectares of pristine African wilderness, as well as two abundant rivers – the Kariega and the Bushmans rivers. The reserve offers five safari lodges to suit all needs. Experience close up game viewing of the Big 5 – lion, elephant, rhino, buffalo and leopard – as well as multitudes of other South African wildlife from the comfort of an open game drive vehicle.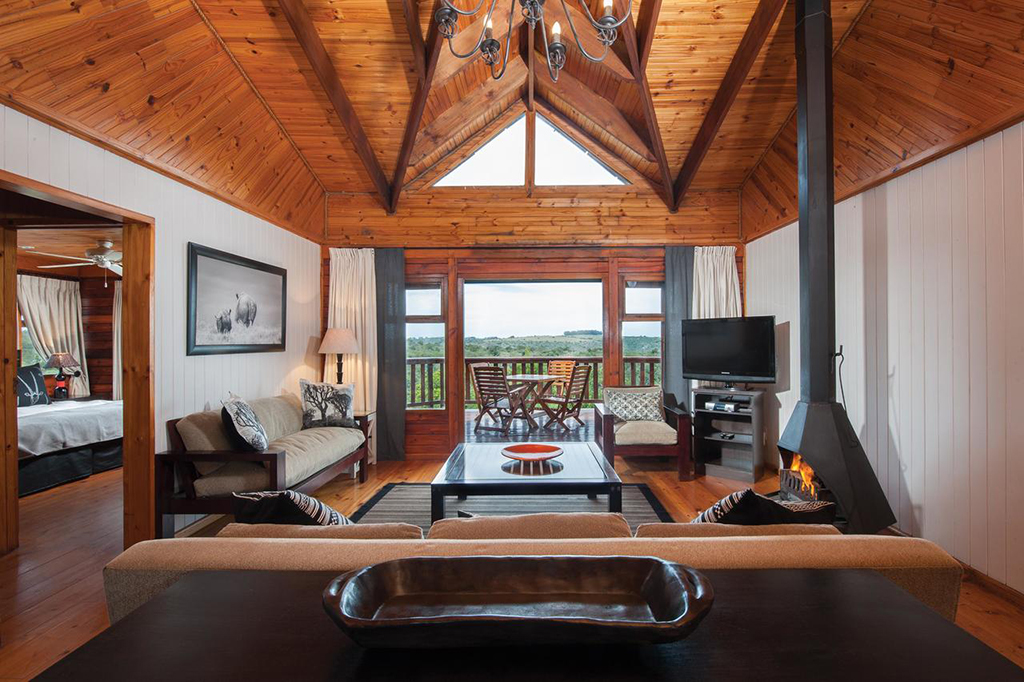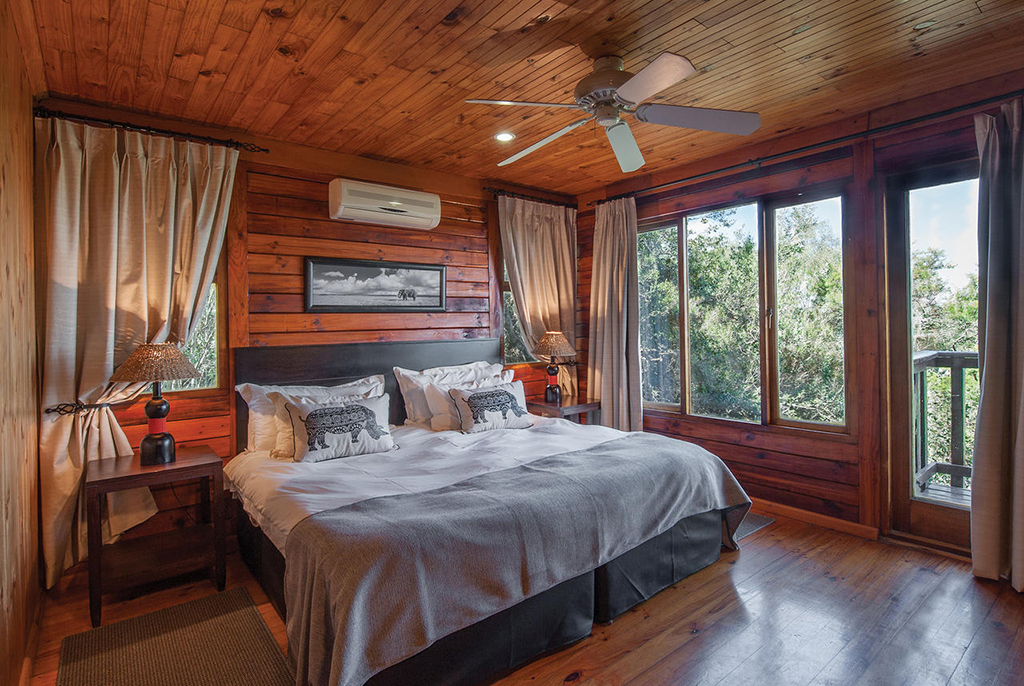 Main Lodge offers families, friends and couples a relaxed and friendly environment to enjoy the African bush. All the log chalets are air conditioned, with en-suite bedrooms, and large private viewing decks. Each has a spacious lounge and living area which is great for socializing before retreating to the privacy and comfort of your bedroom. The lodge has been expertly integrated with the surrounding bush to create a natural environment where guests can enjoy traditional meals in the restaurant or boma, a drink at the bar or a swim in the pool.
Knysna Hollow Country Estate
Perfectly set on a secluded country estate, near Knysna's famous lagoon on the Garden Route, Knysna Hollow welcomes you with warm and friendly hospitality.
Outdoor games at Knysna Hollow are a unique feature… with a full-size Pentanque court with a Boulle set, as well as a giant-size chess board set in the Rose Garden.

The tastefully decorated Garden Chalets and Garden Rooms with patios, accommodating up to 158 guests, are perfectly placed within the lush two hectare Country Estate.

Drinks can be enjoyed in the pub or on the deck of the old Manor House. The Knysna Hollow Restaurant, overlooking one of the pools, serves daily buffet breakfasts, and Pecan Tree Grill Room offers delicious seasonal fare in a warm and relaxed atmosphere.
Berluda Farmhouse & Cottages
In the picturesque Schoemanshoek Valley, halfway between Oudtshoorn and the Cango Caves, lies Berluda, an intimate guesthouse and self-catering family experience.
Berluda Farmhouse has been home to the Schoeman family for more than fifty years. It is a typical Klein Karoo Farmhouse, with characteristic South African antiques, wooden floors and rooms filled with love.
Recently upgraded, the farmhouse provides home-from-home comforts, amidst luxurious interior and beautiful decor. Lush gardens, authentic South African farm hospitality and traditional South African cuisine, is what made Berluda famous.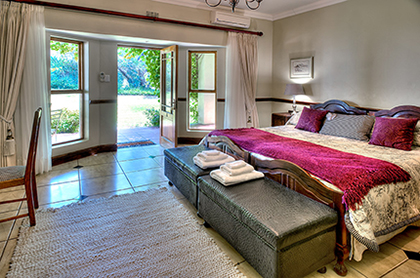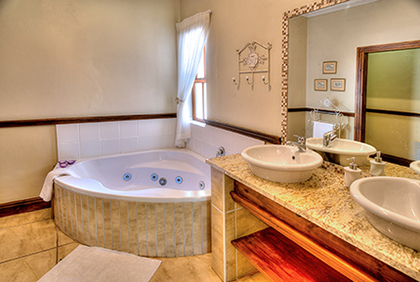 The old homestead that today houses the self-catering cottages, was the birthplace of 7th generation Jannie Schoeman. Just up the road from the main farmhouse, these beautifully renovated cottages cater for guests looking for some peace and privacy. Fitted with all the luxurious touches, the cottages also provide private "braai" (barbeque) facilities, walking trails in the hills behind and some of the most beautiful views in the valley.
Winchester Mansions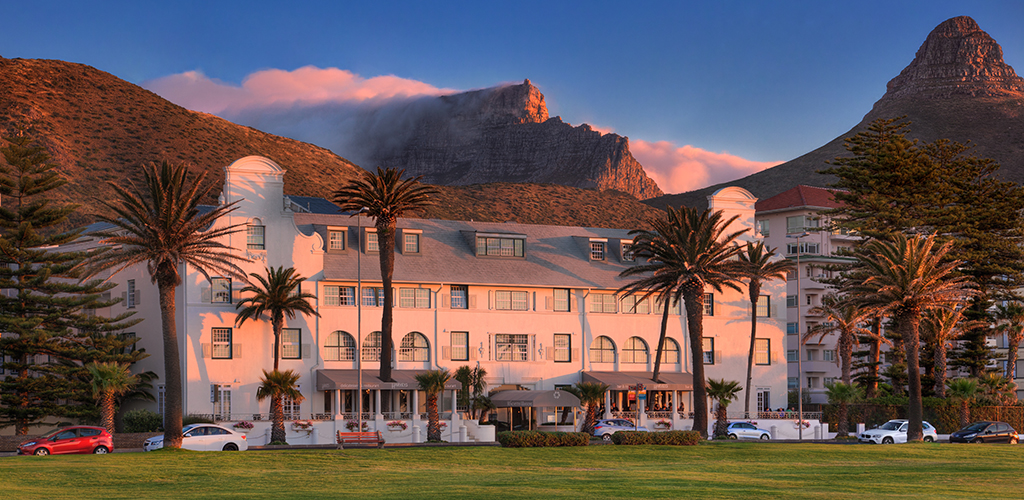 The Winchester Mansions in Cape Town, situated along the Sea Point Promenade and facing the Atlantic Ocean, has earned its reputation as Cape Town's iconic and leading sea front hotel among local and international guests.
The original Cape Dutch architecture combined with personalized hospitality and professional service form the hotel's unique classic elegance signature.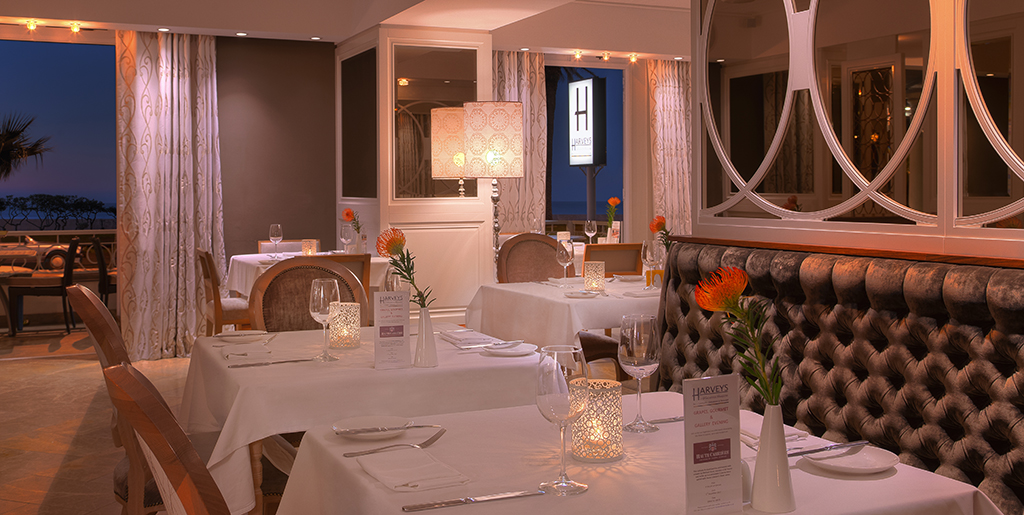 Experience a dash of flair as the contemporary elegance of Winchester Mansions provides the perfect setting of a romantic courtyard, stylish restaurant and luxury rooms with spectacular sea or mountain views.